1st Step:
Login to cPanel with User ID and Password.
2nd Step:
Find Lets Encrypt in Cpanel and click.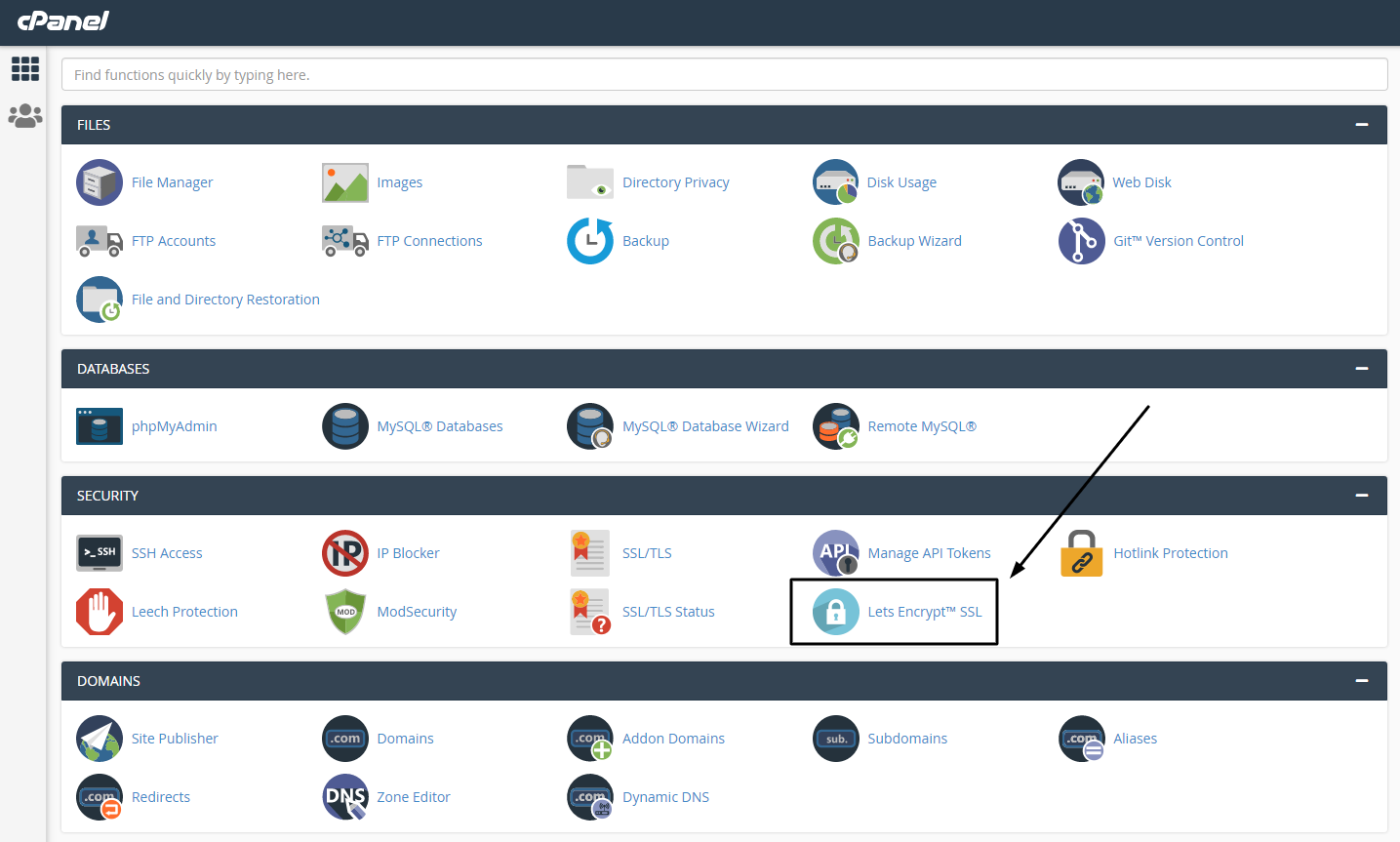 3rd Step:
See your domain in Issue a new Certificate & Click on "Issue"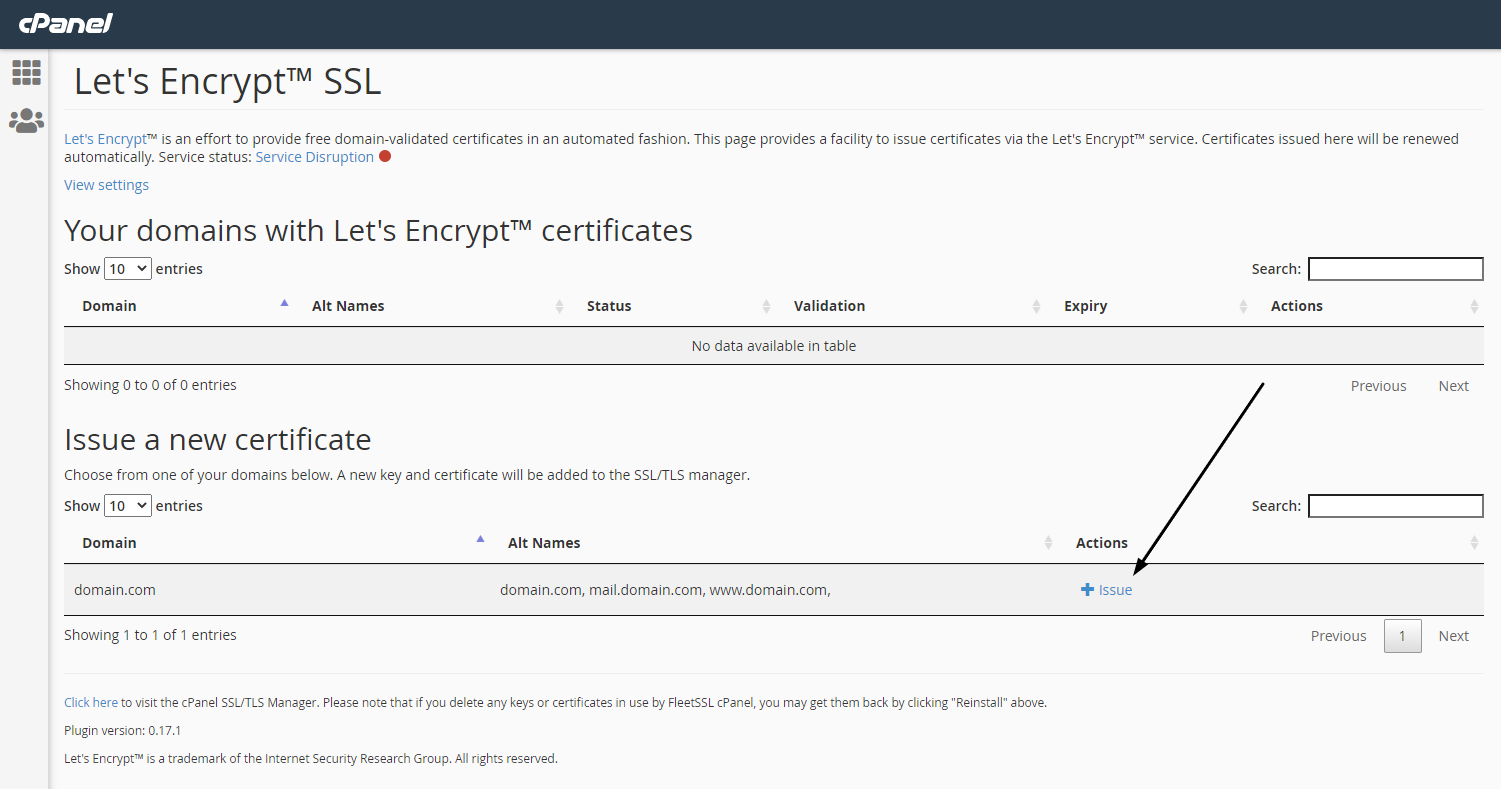 4th Step:
Please don't change any setting and again click on "Issue"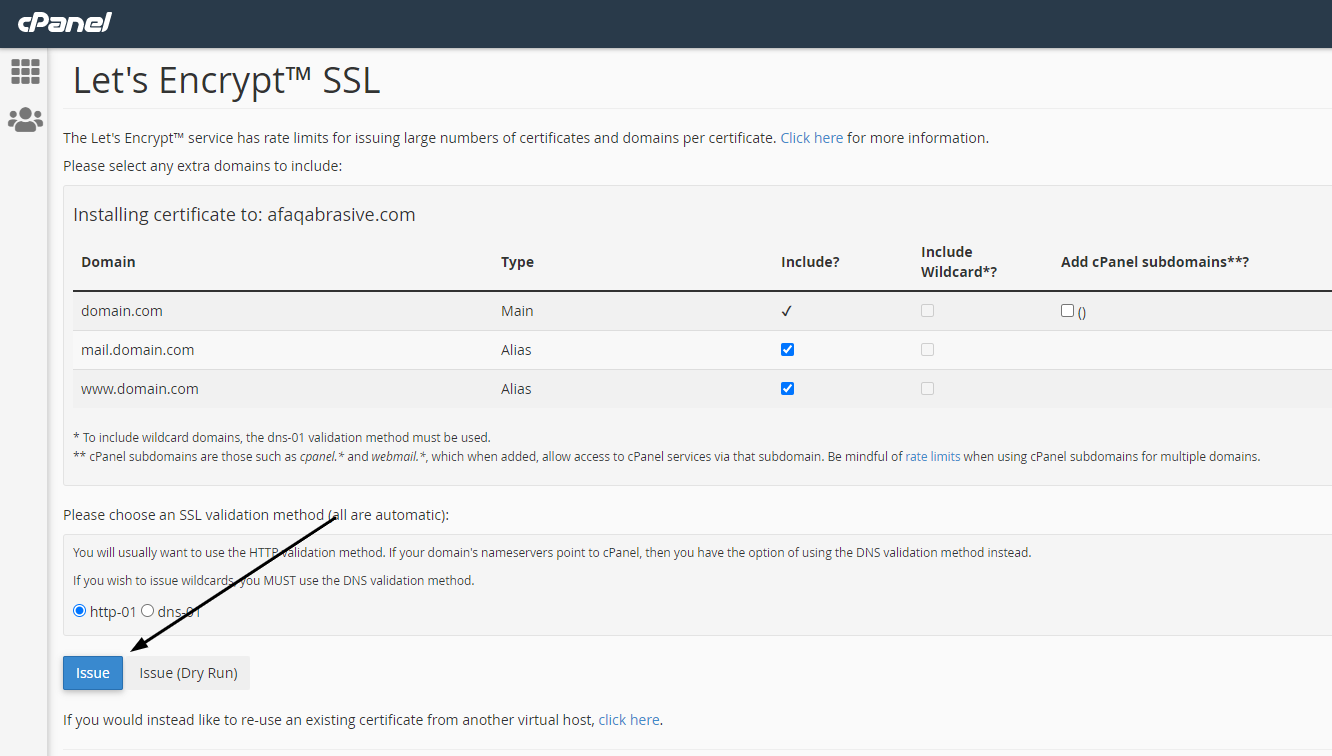 Your Free SSL Certificate Successfully Installed 

If you need any further assistance please submit ticket to support.
Thanks
Support Team
Omni Links